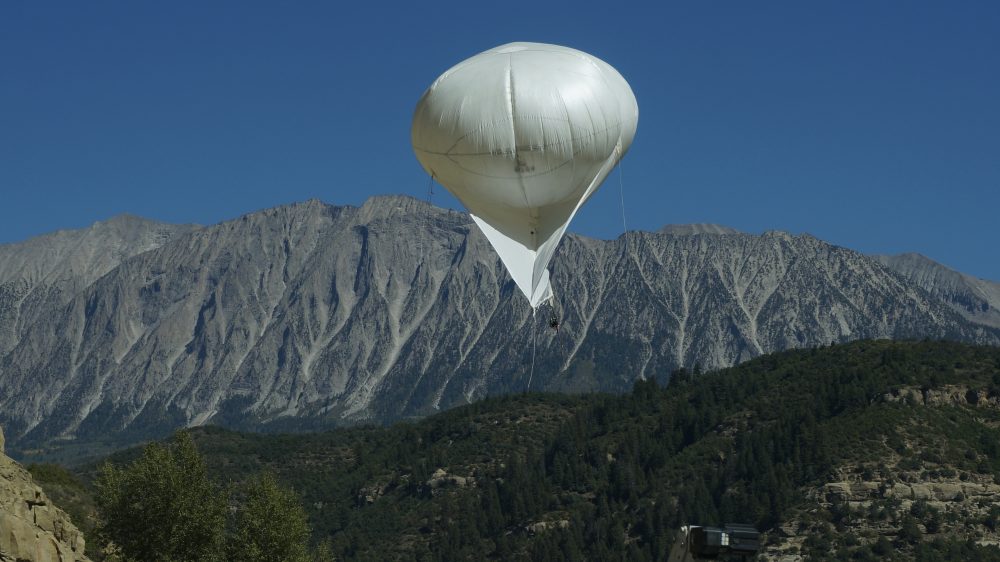 SKYSENTRY ANNOUNCES COMPLETION OF ASSESSMENT HOW THE TACTICALLY EXPEDIENTAEROSTATS (TEAS) COULD AUGMENT EXISTING TOWER ARRAYS FOR US NATIONAL GUARD TRAINING TODAY
THE EVALUATION WAS TO ASSESS COMMUNICATIONS COVERAGE BY AEROSTATS IN COMPARISON TO TOWERS ON RANGES WITH HEAVY VEGETATION, ROLLING HILLS AND MOUNTAINS.
Credibility Through Performance
Colorado Springs, CO (PRWEB) September 15, 2014
For this event, SkySentry deployed two crewmembers and a trainer from Colorado to Arkansas. The goal of the evaluation was to assess communications coverage by aerostats in comparison to towers on ranges with heavy vegetation, rolling hills and mountains.
Eventually, the customer hopes to find the most cost-effective combination of assets to provide expansive communications coverage on remote ranges, typically as large as 600 square kilometers.
The annual Guard training cycle typically has involved deploying towers with communications nodes to training exercises throughout North America to provide data connectivity, geo-tracking, and even "casualty counting" with inputs from soldier-borne MILES gear. At times, access to some areas on ranges is so difficult, towers cannot easily be moved into position for effective coverage.
Factors being evaluated included the capability of the systems to connect to exercise participants in terrain as varied as barren desert to heavily vegetated rolling hills, the complexity of transporting the systems to and from the exercises, time and manpower for setup, environmental friendliness of system placement, and administrative issues such as operational clearances and insurance.
For this evaluation, SkySentry deployed its TEA-45, its Tactically Expedient Aerostat with 45 cubic meters of helium volume. The aerostat was flown for three days at 500 to 1,000 feet above ground. SkySentry took the opportunity to train new crewmembers, but the event proved the TEA-45 can be setup, launched and recovered very reliably with two crewmembers. The TEA-45 proved quite capable to lift fiber optics and power to the payload for the duration of the evaluation, in conditions varying from no wind to passing storms. The TEA performed precisely as predicted, which validated SkySentry's computerized performance models. Visitors to the flight site were highly impressed with the logistical simplicity required to get extremely stable elevated system performance. SkySentry has diligently pursued its product improvement program over the past three years to ensure every task and every component of the total TEA system is needed, safe, and effective, thus holding cost and complexity to an absolute minimum. As the observers became more familiar with the TEA, they realized the elegance of the engineering to achieve superb performance of a system that is actually quite sophisticated but easy to operate.
For more information on Tactically Expedient Aerostats, please contact SkySentry at info@SkySentry.net or call 719-495-7856.