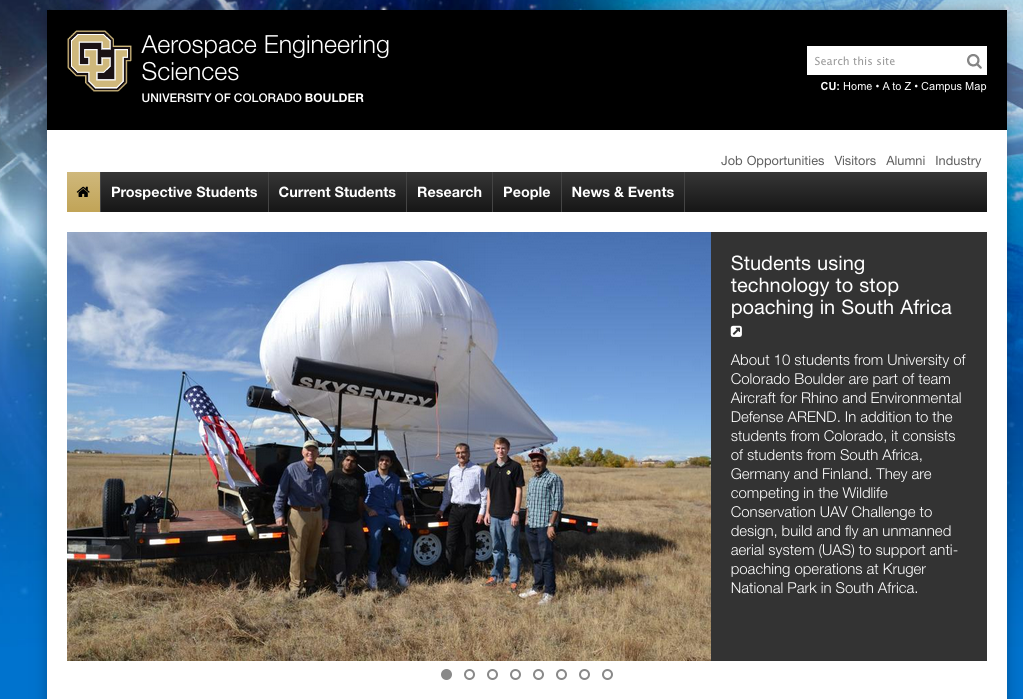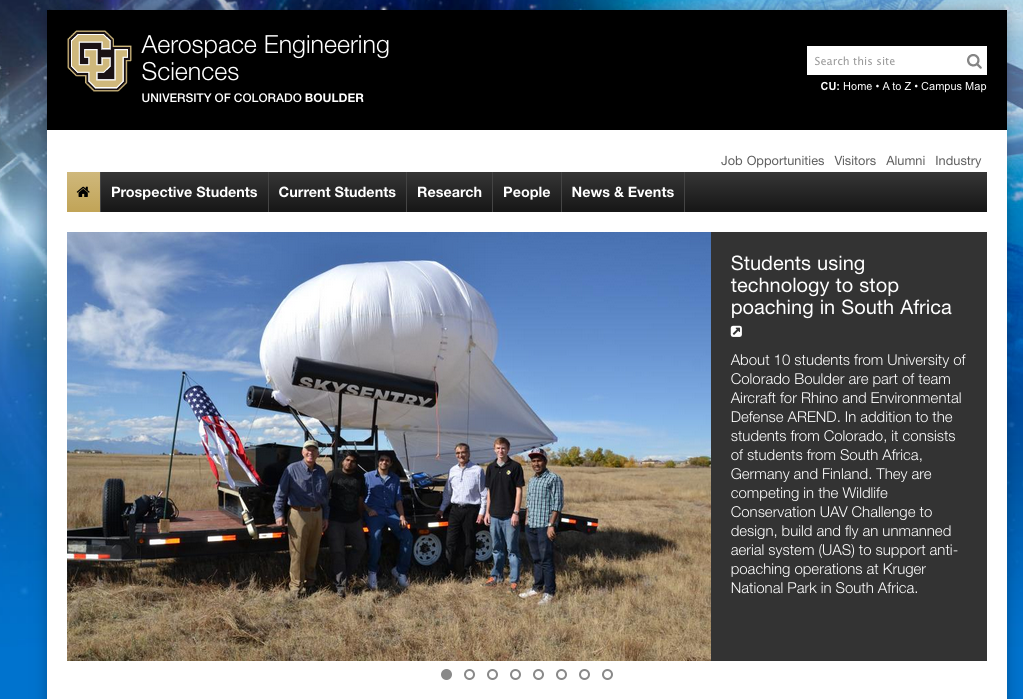 Students from Colorado are competing in an international competition to help stop poaching in South Africa.
About 10 students from University of Colorado Boulder are part of team Aircraft for Rhino and Environmental Defense AREND. In addition to the students from Colorado, it consists of students from South Africa, Germany and Finland. They are competing in the Wildlife Conservation UAV Challenge to design, build and fly an unmanned aerial system (UAS) to support anti-poaching operations at Kruger National Park in South Africa.
"Right now, it's a huge problem," said Aaron Buysee, an aerospace engineering graduate student at the University of Colorado.
The students from each country have a different task. In Colorado, the students are the overall lead of the project and they are in charge of the center for integration and communication.
On Tuesday, they tested their equipment at Meadow Lake Airport in Peyton, using a SkySentry aerostat, a large helium balloon attached to a string.
"We want to make sure we can fly as far as we think we can with our antennas," Buysee said. "This will allow us to develop the imaging processing algorithm that we'll ultimately use to identify poachers and rhinos."
The students will fly to South Africa in December to integrate their equipment with the aircraft.